Happy Stanley Cup Playoffs everyone! Twenty-two consecutive playoff appearances for the Detroit Red Wings, pretty impressive! With the first game of the playoffs just a few hours away, I wanted to share an amazing popup Red Wings card with you!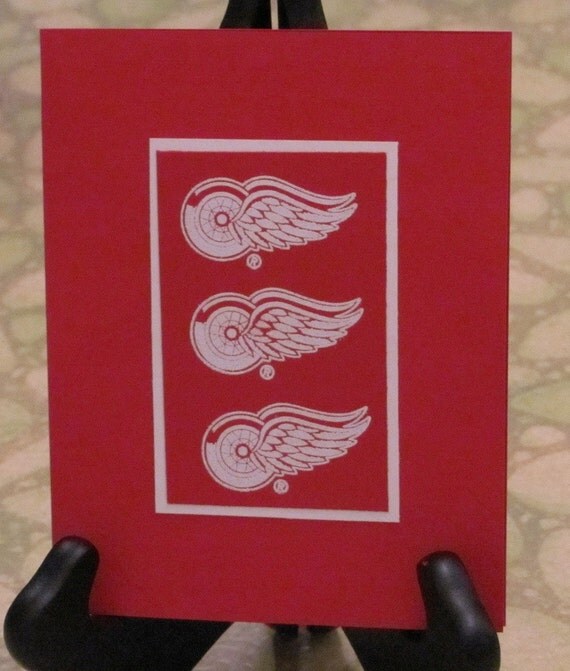 And look inside! Ooooooh!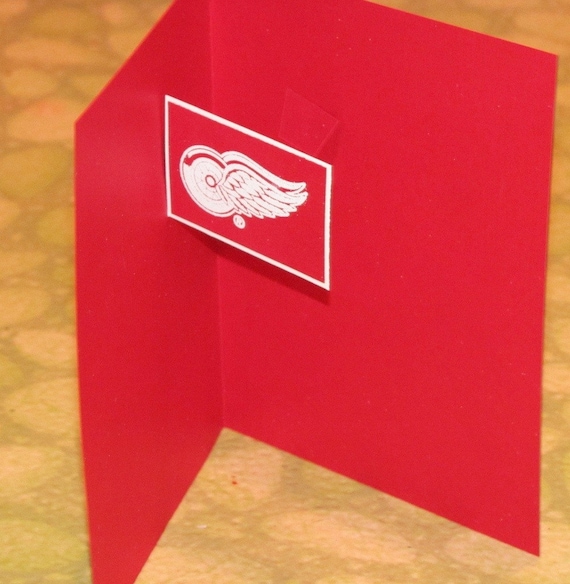 Now if you'll excuse me I gotta go make sure dinner gets started because the kitchen shuts down during the games here! Laters!!!